April 4, 2012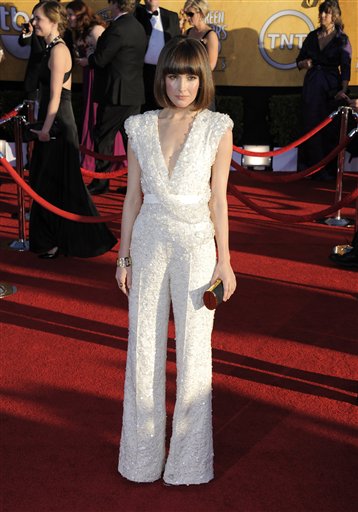 Ever since I saw Rose Byrne wearing this simply jaw dropping jumpsuit at the SAG awards a few months ago, I have been craving a few jumpsuits of my own. Now, I've never really considered myself a jumpsuit/catsuit kind of gal because they always seemed a wee bit too out there for me, but I'm itching to give the right one a try. They just feel so streamlined and comfy to me. The only logistical downside I can think of is what to do when you have to pee…?
More Inspiriation:
Jumpsuits on a budget:
Anchor Print Jumpsuit                      Floral Palazzo Jumpsuit               Strapless Knit Jumper
What are your thougts/feelings on jumpsuits? Yay or nay?